Welcome!
Welcome to Computer Science 101! We look forward to working with you this semester as we learn how to use Microsoft Office and how it can be used to support data analysis and problem solving.
It will be very important for you to be self-motivated and disciplined to ensure that you stay on top of your CS101 work. CS101 is a 4-credit hour course and has the workload similar to other 4-credit courses like Calculus. While you may not be in the classroom for 4 hours a week, it's a good idea to set aside time just like if you were. We suggest planning for at least 5 hours per week on this course, although your individual needs may vary.  If you have a question about the course, please contact me. My email address is michael.cantley@mail.wvu.edu, and I will try to respond within 24 hours.
To learn and master the content, we have selected the Exploring Microsoft Office 2013, Volumes 1 and 2 as your textbook.  To give you practice with the material, we will give you 16 Participation Projects that will be due as the semester progresses.  To both allow you to practice and be evaluated in a practical manner with the material, we have selected Pearson's MyITLab software.  Additionally, you will be assigned 6 Homeworks, and 3 Exams.  
Please visit the Start Here page for information on how to get started and find all of the course components.
About Your Instructor
My name is Michael Cantley. I've been teaching CS101 on-campus since 2017.  I have an undergraduate degree from Concord University and am currently pursuing a master's degree from West Virginia University.
I live in Morgantown, West Virginia. I love to try new things. My favorite hobbies include video games, cooking, driving, and more. When I am not teaching, you can sometimes catch me in Mountain Lair or around Downtown and Evansdale libraries.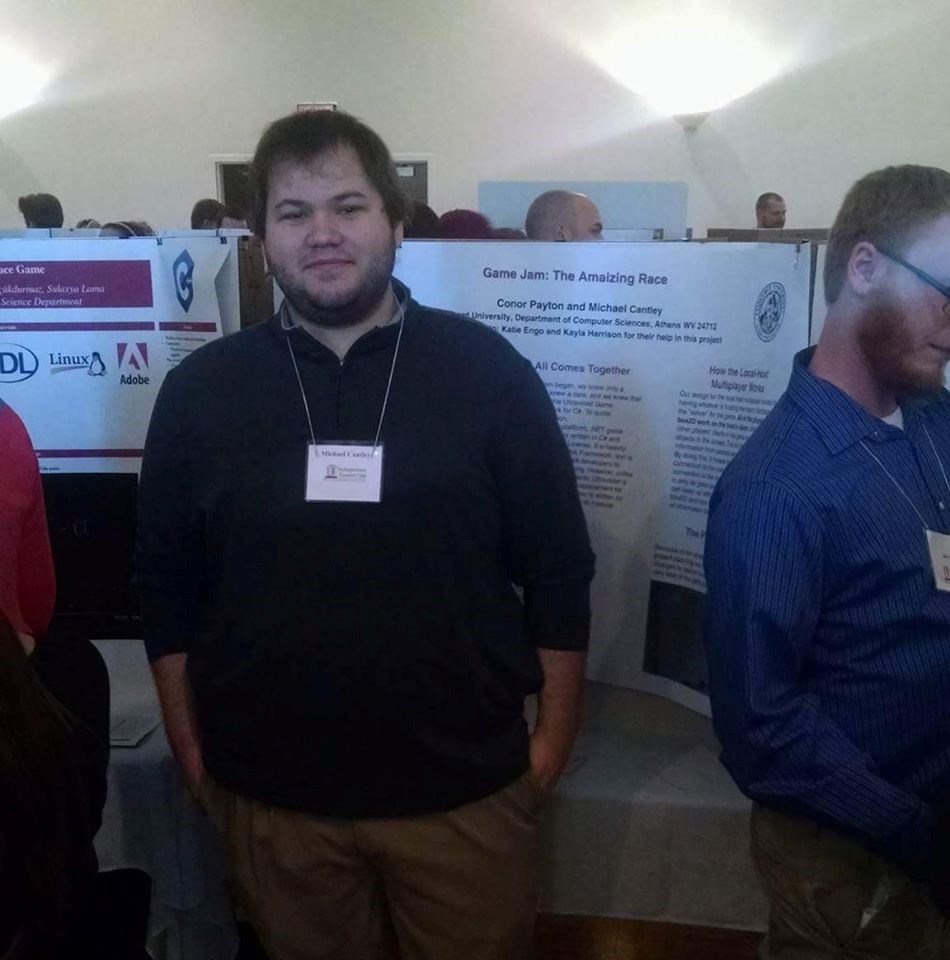 The best way to contact me is via email, please use your WVU MIX account and include your full name, section number, and an email subject about the topic.
Name: 

Michael Cantley

E-mail Address: 

michael.cantley@mail.wvu.edu
 
 

Office: 

210M Armstrong Hall (Morgantown, Downtown Campus)

Office Hours:

Tuesday from 3:30PM-5:30PM during 

Open Lab

 in 219 Armstrong Hall.

 

If you wish to meet at a certain time, please email me in advance as I may have other engagements.