Even if you have no previous programming experience, you can learn to code in the R programming language with Computer Science 293A! This 3-credit course is offered periodically.
R is a powerful language for data analysis
R is the de facto language for quantitative researchers.
Easy to learn, even with no previous programming experience.
A large online community with many resources available in case you need help.
Packages like dplyr, ggplot2, and R Markdown make it easy to use Python for statistical computing tasks.
Tableau helps visualize your data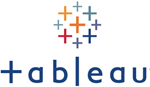 Tableau is a widely used platform for data analysis and business intelligence.
Its pivot and organization features allow users to explore their data to look for patterns and trends.
Tableau helps visualize and share data in forms that are easy for everyone to understand.
R and Tableau skills are in-demand
R is ranked as the #2 programming language to learn in 2018 by TechRepublic, a publication for IT professionals. [1]
R and Tableau help corporations like Google, Pfizer, REI, and PepsiCo perform data analysis and visualization [2], [3].
What you'll learn in CS293A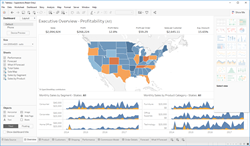 Python is an easy-to-use programming language for statistical computing. Tableau is a powerful tool for data analysis and visualization. In CS293A, you'll learn how to:
Use decision structures like If statements
Write For and While loops
Organize data with vectors, matrices, factors, and dataframes
Filter and subset data
Create and use functions
Read and write files
Manipulate strings
Use packages and external libraries
Perform regression analysis
Visualize data with Tableau and ggplot2
Who should take CS293A
Python programming skills can benefit many students. Consider taking CS293A if you:
Want to learn how to program
Have large datasets to analyze for your research or work
Wish to learn valuable skills that employers want
Are interested in Computer Science as a major or minor
Flyers
References
N. Heath, "Five highly-paid and in-demand programming languages to learn in 2018," TechRepublic, Dec. 18, 2017, Available: https://www.techrepublic.com/article/five-highly-paid-and-in-demand-programming-languages-to-learn-in-2018/.
"Solutions: Customer Stories," Tableau Software. Available: https://www.tableau.com/resources/all/customer-stories.

A. Vance, "R, the Software, Finds Fans in Data Analysts," New York Times, Jan. 06, 2009, Available: https://www.nytimes.com/2009/01/07/technology/business-computing/07program.html.