Interested in becoming a proctor? Learn more below.
What is a proctor?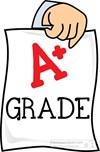 Proctors are students who've successfully completed Computer Science 293B or Computer Science 293C with an "A" grade. After they've taken the course as a student, proctors come back and help the course by serving as a student assistant.
What do proctors do?
There are two major roles for proctors: working with a class section or working in Open Lab. Some proctors split their time between multiple roles.
In-Class Proctors
In-class proctors work with an on-campus section.  They assist the instructor during the lectures and exams.
The responsibilities for in-class proctors include:
Helping students during class who are having trouble following along with the instructor's examples.
Answering questions on Participation Projects.
Demonstrating coding while the instructor walks around the room.
Monitoring students to make sure they're on-task and paying attention.
Helping to administer exams.
Providing the instructor with feedback on their lecture plans so that we can give CS293B/CS293C students the best examples and material coverage possible.
If you want to become more involved as an in-class proctor, there are a lot of opportunities to go beyond the above items.  Some proctors have even prepared and presented mini-lectures on their own.  This is a great chance for students interested in going into teaching or academia to find out what it is really like to teach a group of students.
Open Lab Proctors
These proctors work with CS293B/CS293C and CS101 staff members to help students who come to Open Lab complete their Homeworks. They also help to administer exams. We always ensure at least one CS101 or CS293B/CS293C staff member is in Open Lab, so proctors never have to work alone.
Open Lab proctoring is excellent for students who like to work with others on a one-on-one basis or tutor.
Who is eligible to proctor?
Proctors must have taken a Morgantown-based on-campus or online section of CS293B. Proctors should have earned an "A" grade in the course and had no academic integrity violations, although students not meeting these requirements may be considered on a case-by-case basis.
What do proctors earn?
Proctors earn Computer Science 490 (Teaching Practicum) credits.  These credits can be applied towards graduation in most majors.  (Check with your advisor for details on your program of study.)
Credit Hours
The number of CS490 credit hours proctors receive depends on how many hours they work each week.
Hours Per Week
CS490 Credit Hours Earned
1 course section (three 50-minute class sessions per week)
2 credits with letter grade

2 hours per week in Open Lab
1 credit with pass/fail grading

1 course section (three 50-minute class sessions per week)
and 2 hours per week in Open Lab
3 credits with letter grade

Major Credit Restrictions
Some majors limit the number of CS490 or "490" Teaching Practicum credit hours that can be applied towards graduation. It's important that students check with their advisors to verify how CS490 can fit into their plan of study.
| | |
| --- | --- |
| Major | CS490 Credit Limit |
| Majors in the College of Business & Economics | 4 credits |
| Regents' Bachelor of Arts | 6 credits |
| Other majors | Check with your advisor. |
Grades
Proctor grades are based on attending your scheduled times and assisting as requested. We want you to be involved, so it's important that you be present.  If you can't make a class or Open Lab shift, it's your responsibility to notify the instructor. For more details, check out the CS490 syllabus.
How do I register?
If you want to become a proctor, think about what type of proctor you'd like to be. Do you want to work in-class, in Open Lab, or some combination of the two? Once you know what you'd like to do, check out the schedules below to see which times are available.
Complete the application
Once you've figured out what times will fit your schedule, complete the CS Proctor Application. Within a couple days after you submit the application, Dr. Powell will contact you to finish signing you up.
Register for classes
Dr. Powell will add a registration override in STAR so you can register for classes. The section you will sign up for will depend on which grading option you chose. Registration works like any other course.
By default, STAR will add 1 credit to your schedule when you register. To adjust the number of credits, go to the Change Class Options section in STAR.
Fall 2019 Semester
Grading Option
Section To Register For
CRN
Credits
Pass/Fail Grading Option
CS490 Section 1
CRN 81042
1 credit for 2 hours in Open Lab


Letter Grade Option
CS490 Section 2
CRN 81776
2 credits for 1 section
3 credits for 1 section plus 2 hours in Open Lab
Logging hours
Proctor Hours Tracking FormDuring the semester, proctors must record their attendance each day for class sections, regular Open Lab hours, and extra Letter Grade Option hours using the Proctor Hours Tracking Form.